The People's Perk closed on August 14. The Mendenhall Street coffee house had been open since 2013.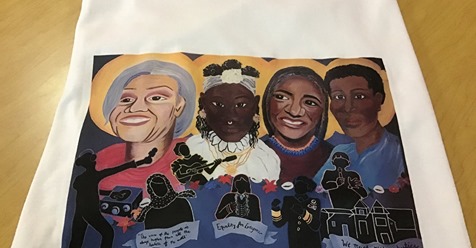 "I'm keeping visitor hours of 3 p.m. to 6 p.m. Tuesday – Saturday until August 28, while I clean up and close out the space, for hugs/conversation/laughs or to purchase t-shirts or art," owner Karen Archia posted on Facebook recently. The T-shirts show the "Wonderful Women and Fabulous Femmes" mural, painted inside the store in 2017. Sadly, the closing of the shop means the end of the mural, which has been painted over.
"Dear Beloved Customers: The People's Perk is closing. The last day of business with full service is August 14. This shop has been an incredibly joyful and satisfying experience. … Thank you, thank you, thank you!" Archia wrote on Facebook.
The Perk's building was sold in early 2018, and city inspectors found problems that will require extensive work to fix.