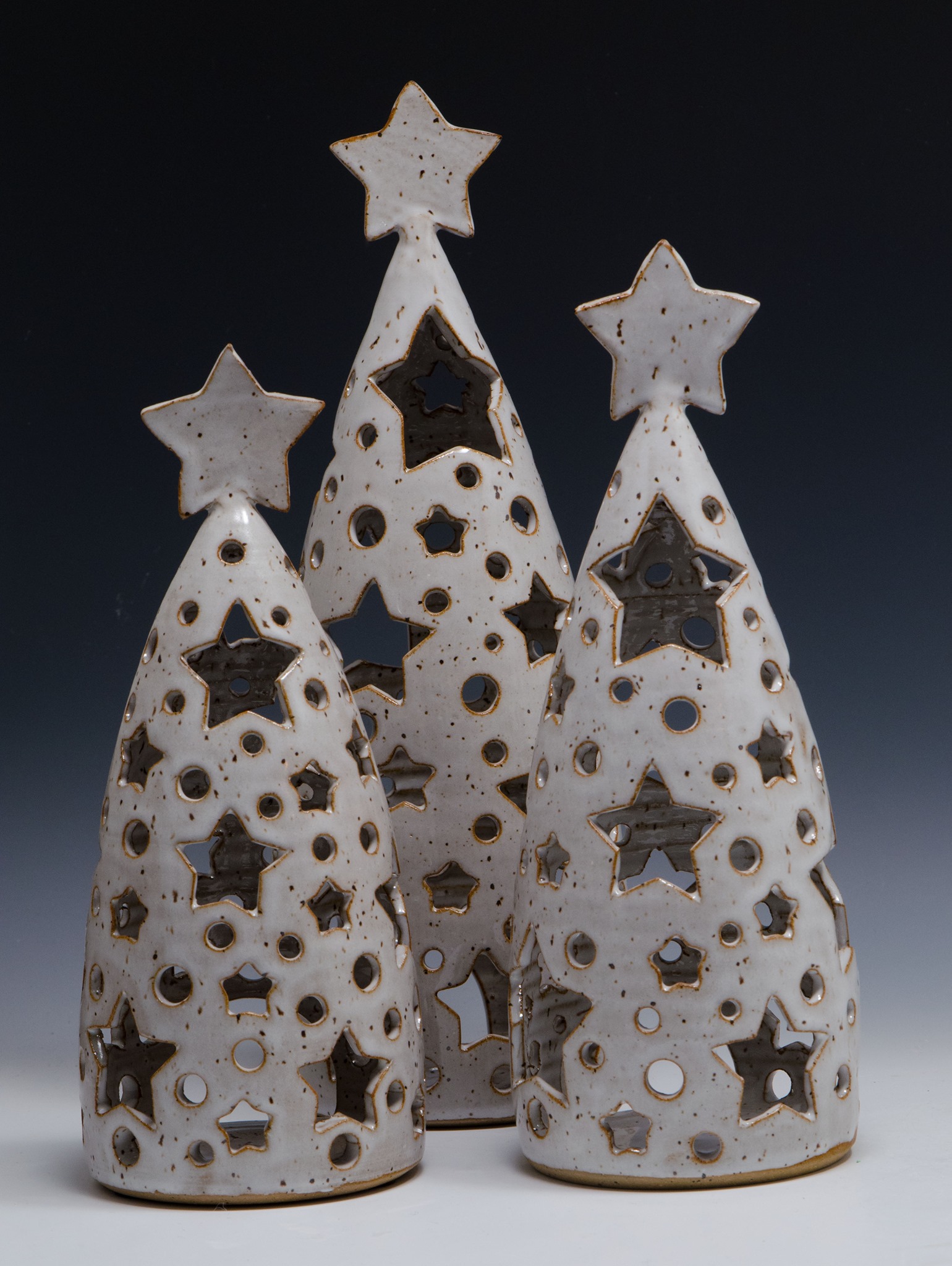 College Hill potter Kim Burroughs has scheduled a couple of holiday-season shows, one in the neighborhood and one just a short walk away.
Kim will hold his own show next Saturday, November 16, 11 a.m. to 5 p.m., hosted by neighbor Katie Gallagher at 126 S. Mendenhall Street. The show also will feature guest potter Tim Martin.
Kim also will join several other artists and artisans Sunday December 15, noon to 5 p.m., in a show at Double Oaks Bed & Breakfast, 204 N. Mendenhall Street. That show will include fabric scarves and bags, folk art dolls, jewelry, painting and photography in addition to pottery. It also will feature the work of a feltmaker and a metalsmith. Double Oaks will offer a cash bar and food for purchase.
For more information, go to the Facebook page for Kim's November 16 show or the KB's Pottery page.
If you're a College Hill artist, artisan or craftsperson with work you're selling this holiday season, please let us know!