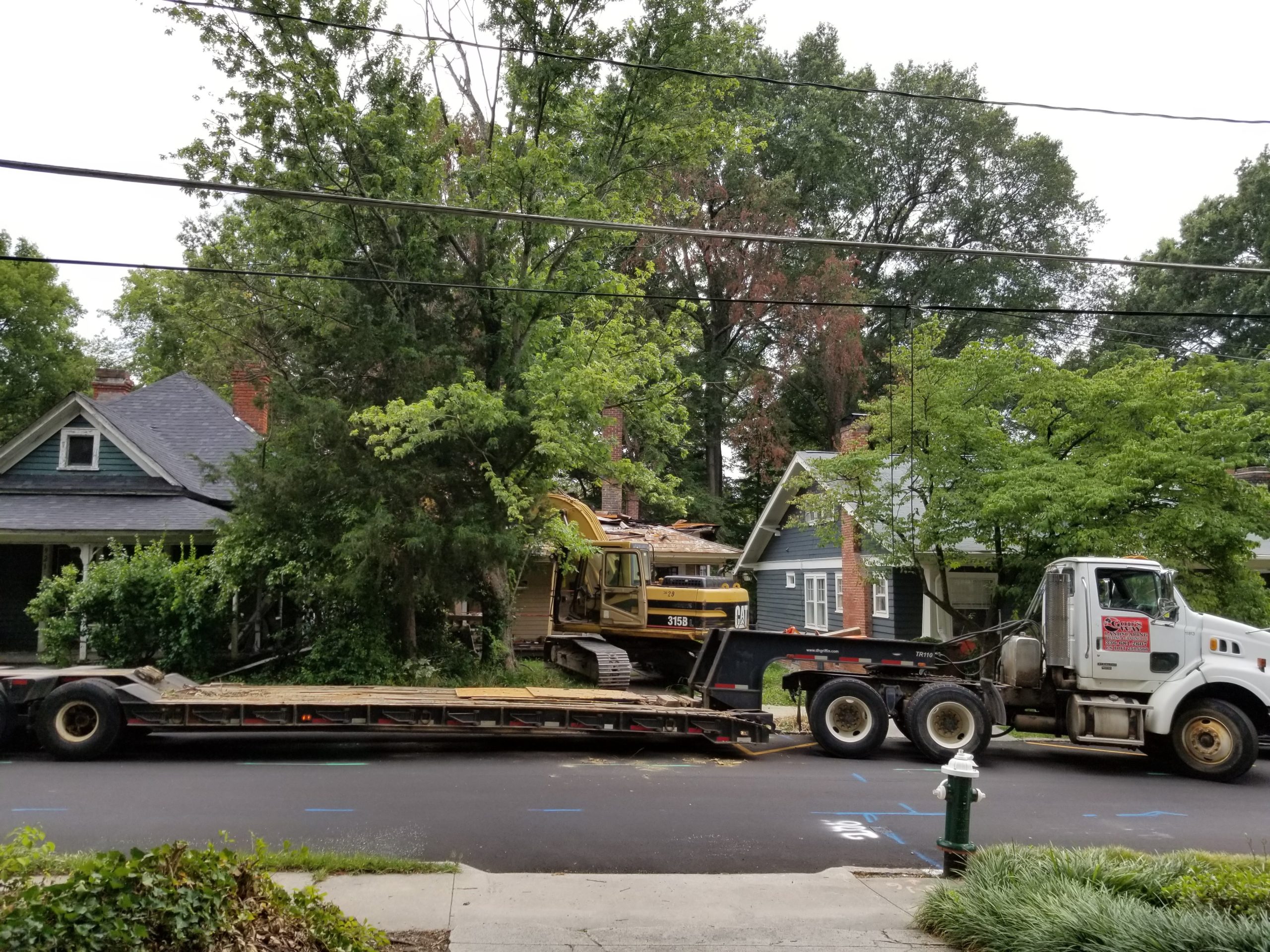 1 p.m.: Arrival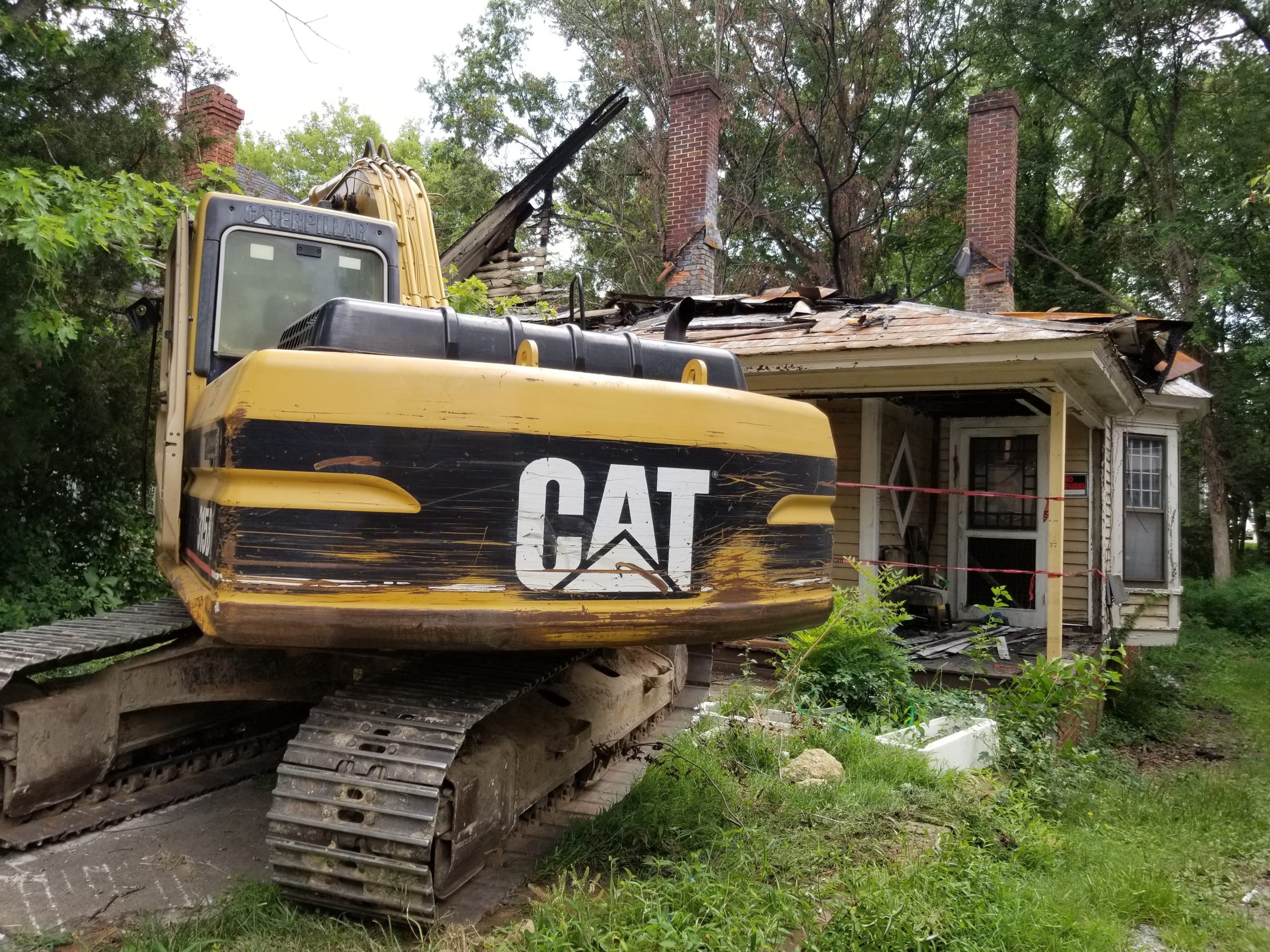 1:30 p.m.: The Beast waits.
3 p.m.: Demolition begins.
3:30 p.m.: Pause. The Beast is thirsty.
5 p.m.: The first dump truck is deftly loaded.
5:10 p.m.: The west side of 921 Carr Street, also built in 1910, gets some afternoon sun for the first time in 110 years.
6:20 p.m.: After another dump truck has been loaded and the final rooms knocked down, the day is done.