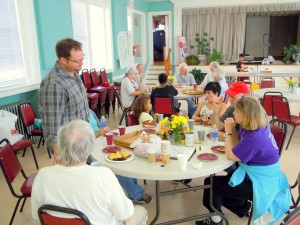 Thanks to everyone who helped with the College Hill Clean Up on Saturday, Oct. 4. Participants cleaned up a lot of litter and did some general sprucing up.
Kudos to Virginia Haskett for doing a great job organizing this effort.
Thanks to Pat and Clara Kelly for donating recycling bags. Many thanks also to local businesses on Tate Street (listed below) that contributed food and give-a-ways and to the Church of the Covenant for our meeting space and use of their dumpster. The next time you visit any of these businesses, please tell them how much we appreciate their contributions.
Tate Street Contributors to the College Hill Clean Up
Coffeeology
College Mart
Chipotle
East Coast Wings
Jimmy John's
Manhattan Subs and Pizza