Spring marks the beginning of the home-buying/home-selling season, and College Hill is coming off a relatively quiet year in 2015. With few houses coming onto the market, only five owner-occupied, single-family homes were sold, along with two rental houses and eight condos and townhouses.
This spring begins with just two houses and five condos on the market. In addition, one house that came on the market in December is already under contract. Two multi-unit rental properties are for sale, and two houses are in foreclosure but not yet on the market.
Click here for details on currently available homes.
Some observations on the 2015 real estate season:
Prices for single-family, owner-occupied homes ranged from $182,000 to $330,000. On a square-foot basis, the range was much narrower, $100 to $139.
The most expensive house sold was 800 Walker Avenue at $330,000, $139 per square foot. The price was a 6.5 percent increase over the price paid in 2010.
A tiny corner unit at Wafco Mills was the neighborhood's most expensive home sale on a square-foot basis, selling for $161 per square foot and a total of $109,000. That price represented a 12 percent increase over the unit's last previous sale price of $97,500 in 2005.
Prices for condos and townhouses ranged from $53,000 at McIver Square to $115,000 in the Wafco-Walker Avenue area. On a square-foot basis, the range was $59 to $161.
The 30-unit McIver Square condo complex on McGee Street moved closer to becoming a single-owner apartment complex. One unit was sold; the buyer was Tar Heel Properties Condos, owned by Steve Vetter. He now owns 25 of the 30 condos and the common areas.
Two properties were listed and delisted without being sold, a house at 817 Spring Garden and a Wafco Mills condo. Details are on the Homes for Sale page; who knows — the owners might still be open to selling.
The list of 2015 home sales follows the jump.
2015 home sales
Here's a rundown on College Hill's 2015 home sales. Sales are listed chronologically, most recent first, in each category.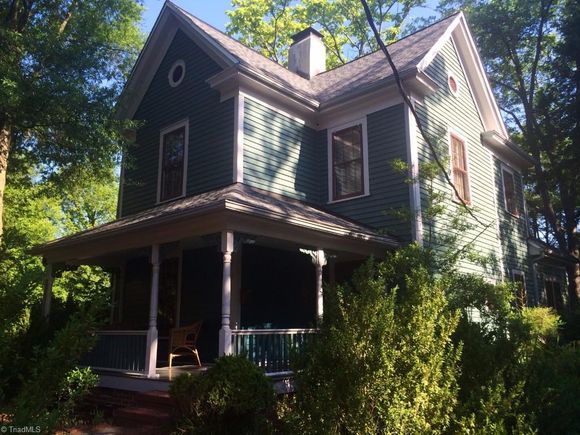 810 Rankin Place
3 beds 1 bath, 1,502 square feet
Year built: 1910
Sold: $182,000, 08/14/15
Price/square foot: $121
Last previous sale: November 2000, $182,000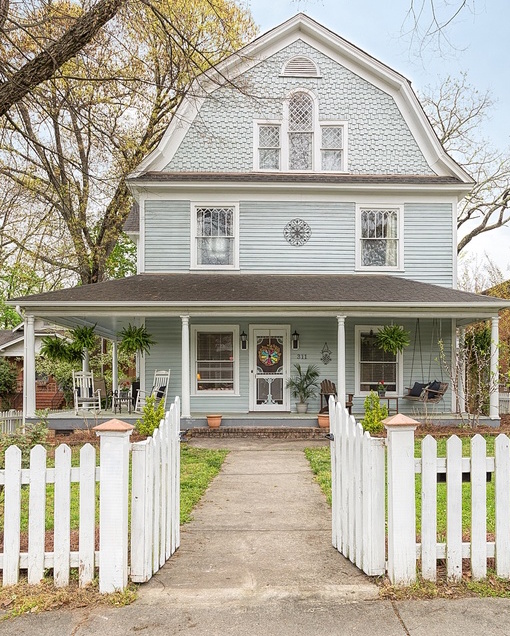 311 South Mendenhall Street
3 beds 2.5 baths, 2,750 square feet
Year built: 1908
Sold: $275,000, 07/13/15
Price/square foot: $100
Last previous sale: August 2012, $268,000
800 Walker Avenue
6 beds 6 baths, 2,371 square feet
Year built: 1911
Sold: $330,000, 06/16/15
Price/square foot: $139
Last previous sale: May 2010, $310,000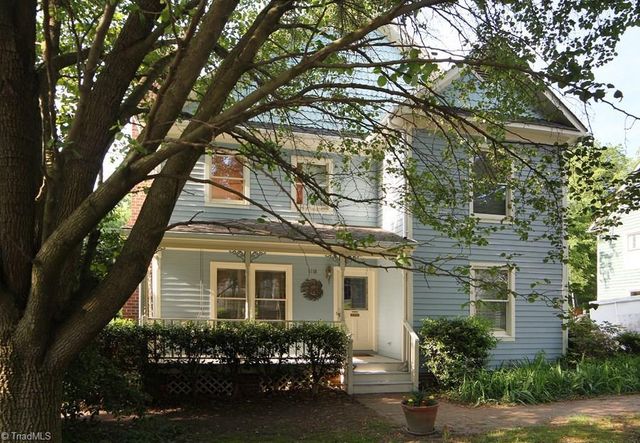 1118 West McGee Street
3 beds 3 baths 1,596 square feet
Year built: 1986
Sold: $175,000, 06/16/15
Price/square foot: $109
Last previous sale: August 1993, $109,000
627 Joyner Street
3 beds 2 baths, 1,788 square feet
Year built: 1905
Sold: $234,000, 03/06/15
Price/square foot: $130
Last previous sale: June 1994, $28,000
Rental houses
120 South Tate Street
4 bedrooms, 2 baths, 2,040 square feet
Year built: 1924
Sold: $165,000, 11/30/2015
Price/square foot: $81
Last previous sale: September 2005, $155,000
211 South Tate Street
4 beds 2 baths 2,104 square feet
Year built: 1904
Sold: $243,000, 05/26/15
Price/square foot: $115
Last previous sale: June 2010, $250,000
Condos/Townhouses
104 Wafco Lane, Unit A
2 bedrooms, 2 baths, 1,359 square feet
Year built: 1983
Sold: $102,000, 12/29/15
Price/square foot: $75
Two-floor, end-unit townhouse
Last previous sale: May 2011, $115,000
801 West McGee Street, No. 9
2 bedrooms, 1 bath, 678 square feet
Year built: 1905
Sold: $109,000, 12/10/15
Price/square foot: $161
Wafco Mill condo, corner unit
Last previous sale: June 2005, $97,500
1115 West McGee Street, Apartment E
1 bed 1 bath, 826 square feet
Year built: 1985
Sold: $53,000, 09/09/15
Price/square foot: $64
Last previous sale: May 2003, $65,000
622 Walker Avenue, Unit D
2 beds 2 baths, 1,018 square feet
Year built: 1982
Sold: $106,000, 07/29/15
Price/square foot: $104
Last previous sale: December 1982, $65,000
622 Walker Avenue, Unit B
2 beds 1.5 baths, 1,018 square feet
Year built: 1982
Sold: $115,000, 07/20/15
Price/square foot: $112
Last previous sale: August 2003, $90,000
623 Walker Avenue, Unit A
2 beds 2 baths, 1,120 square feet
Year built: 1998
Sold: $67,000, 06/19/15
Price/square foot: $59
Last previous sale: May 2005, $98,000
805 W McGee Street, Unit B
2 beds 2 baths 1,152 square feet
Year built: 1983
Sold: $115,000, 04/10/15
Price/square foot: $99
Last previous sale: May 2001, $93,000