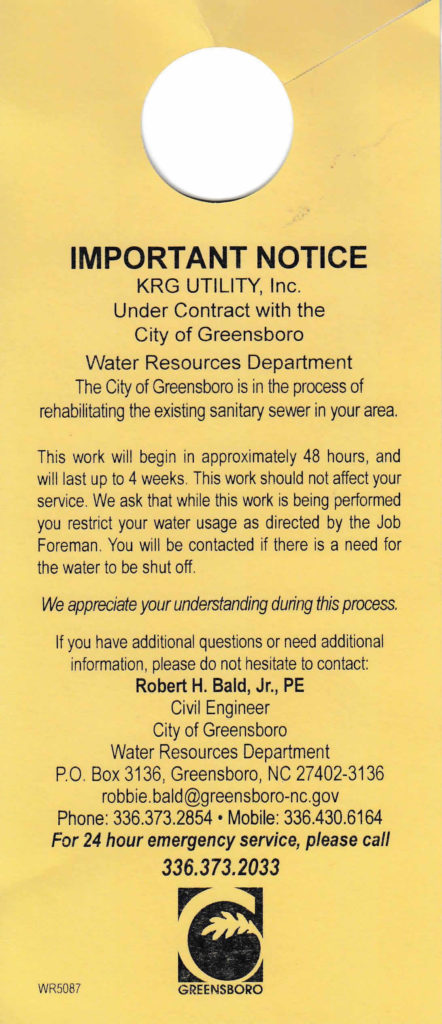 If you received a door-hanger like this one in the past month, you've probably noticed that sewer rehabilitation work did not begin within 48 hours. But it will, eventually.
Robbie Bald, a civil engineer for the City of Greensboro, says work has been delayed (they're on the other side of UNCG in the area of Mayflower Drive and West Market Street) and he can't give a specific date for beginning in College Hill.
When contractor KRG Utility does come, the work will go one block at a time, likely taking a week or two per block. College Hill's sewer lines date back to the 1920s and '30s. While many such lines around the city are leaking, it's rainwater leaking into the lines that's the problem, not sewage leaking out. Adding rain to sewage unnecessarily increases the load at the city's water treatment plants.
Bald characterizes the work as "fairly non-invasive." Streets will be dug up, but work will extend into yards only where necessary.