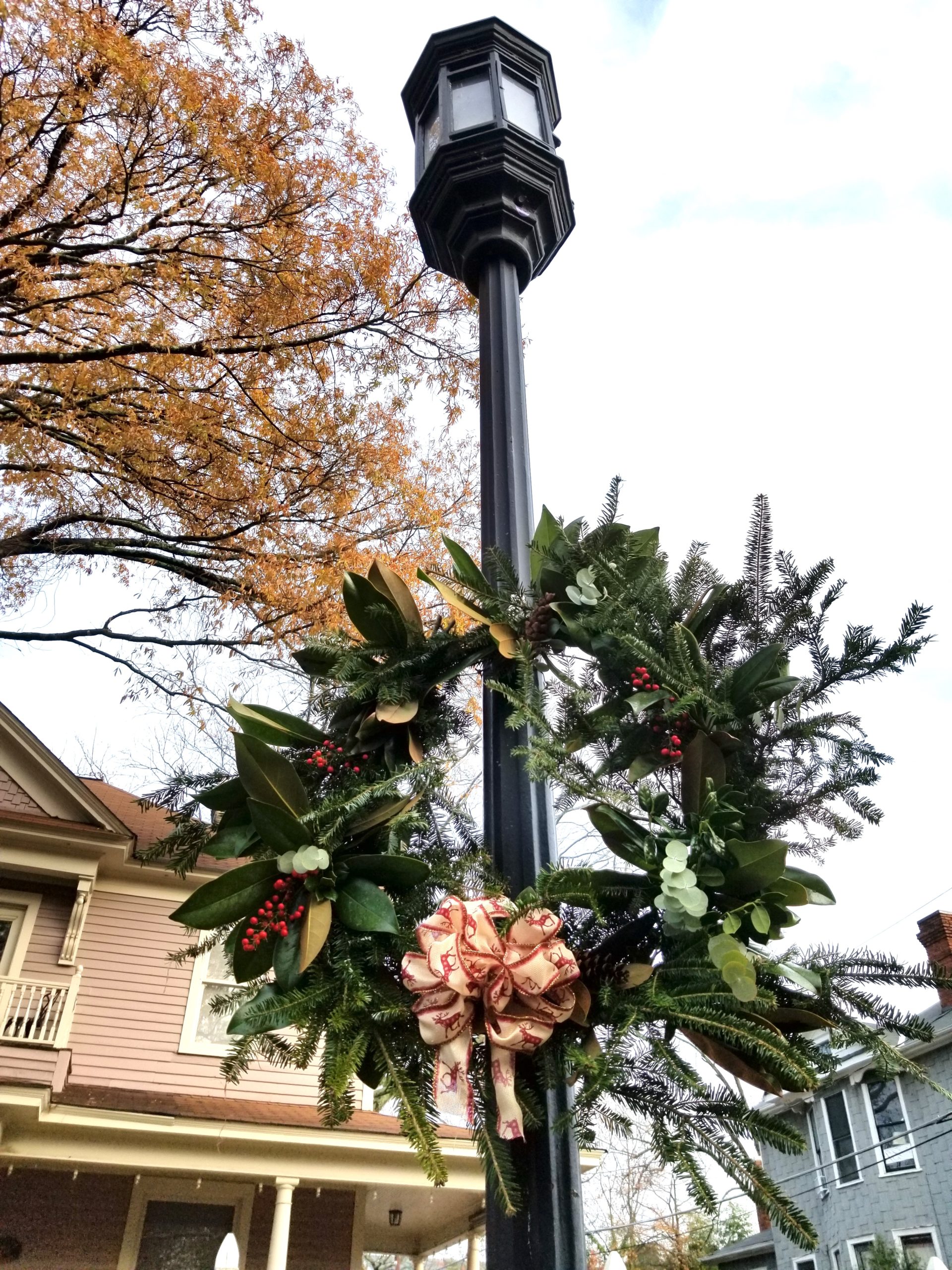 Neighborhood volunteers have created holiday wreaths and put them up on lampposts up and down South Mendenhall Street. The wreaths were made possible in part by a generous donation of tree trimmings from the Delancy Street Holiday Tree lot.
Lyddan Pawlowski made the bows, Clara Kelly gathered holly, and Miriam and Tom Herin donated the magnolia leaves. The wreaths were created by Rosemarie DiGiorgio, Clara Kelly, Patti Pogodzinski and Samantha Smith. Josh Stewart and Dan Smith helped hang the wreaths.
The Delancey Street tree lot is at 2108 N. Church Street. "If you haven't yet purchased your Christmas tree, this is the place to do it," Samantha Smith, CHNA president, says. "They are so kind and helpful there, the trees are fresh, and the money goes to the very important cause of helping those struggling with addiction, homelessness, and other dire needs.
"Please get your tree from Delancey Street Tree Lot if you can so we can thank them for their generosity. They filled the entire back of my Subaru with fresh tree cuttings!"